Biographies
By Jules L. Carrozza
TOSHIO MASUDA (舛田利雄)
10.5.1927-
One of the last surviving Japanese directors of his generation; like contemporary Kinji Fukasaku, with whom Masuda collaborated with on the Japanese segements of Tora! Tora! Tora!, Toshio Masuda helmed a large assortment of blockbusters in nearly every genre at several of Japan's biggest studios. Born in Kobe, the son of a sailor, he was expelled from Imperial Military Academy towards the end of World War II for being critical of militarism. After the war, he enrolled in Osaka University and began to study Russian literature, but he became interested in films, especially French cinema, so he began to study filmmaking.
After graduation he joined Shintoho Studios as an assistant director and worked under such esteemed filmmakers as Umetsugu Inoue, Mikio Naruse and Nobuo Nakagawa. Inoue in particular as a mentor figure to Masuda and the two collaborated on numerous screenplays, though Naruse taught him cinematography. Soon joining Nikkatsu, he worked as an assistant to Kon Ichikawa including The Burmese Harp (1956) before being promoted to full fledged director. His first film was A Journey of Body and Soul (1957). Masuda's first successful film would be his third, Rusty Knife (1958), which starred Yujiro Ishihara and Akira Kobayashi. It is from here that Masuda would develop his own unique style of "Nikkatsu action" films, often starring Ishihara and/or Kobayashi and begin to secure a reputation as a consumate professional, able to produce quality hit films on time and on budget. These films would include Red Pier (1958), A Man With Dragon Tattoos(1962) and Red Handkerchief (1964).
After making dozens of films at Nikkatsu, Masuda eventually left the studio after producing a series of films with Tokyo Drifter star Tetsuya Watari including Velvet Hustler(1967) and Gangster VIP (1968). Soon afterwards, Nikkatsu would soon abandon its traditional fare and switch to making softcore exploitation Roman Porno films to stay afloat. Masuda would hereon become freelance. In 1970, he directed the larger portion of the Japanese segments of 20th Century Fox's Tora! Tora! Tora! (1970), with Masuda and Kinji Fukasaku brought in to replace a disenchanted Akira Kurosawa. Such productions as the bloody chambara Shadow Hunters (1972) and its sequel followed. He also directed The Human Revolution (1973), a biography of Josei Toda, the controversial leader of the Soka Gakkai reglious sect in Japan and its 1976 sequel followed, both produced by Toho. Masuda also directed Prophecies of Nostradamus for Toho in 1974, one of his biggest budget productions to date from a screenplay by Yoshimitsu Banno who also helmed the second unit and with Teruyoshi Nakano directing the special effects.
At the same time, Masuda became involved in anime productions and become one of the few directors in the Japanese film industry to go back and forth between the live action and anime film mediums, an exclusive group that also includes Hideaki Anno (Evangelion, whom Masuda was a considerable influence on), Katsuhiro Otomo (Akira) and Mamoru Oshii (Ghost in the Shell). Masuda was brought onto the TV series Space Battleship Yamato in 1974 because producer Yoshinobu Nishizaki wanted a live action film influence and was a fan of Masuda's action films with Yujiro Ishihara. Masuda would go on to co-direct or direct all of the Yamato movies and was a large part of one of Japan's most influential animated franchises.
Masuda continued to make blockbusters for Toei and Toho and also directed for televison. He directed several big budget war epics including Port Arthur(1980), The Imperial Japanese Empire(1982), The Battle of the Sea of Japan (1983) and Zero (1984). He also directed the romantic dramas High Teen Boogie(1982) and Loving(1983), more anime films such as Future War 198X (1982) and Odin (1986) and the disaster film Tokyo Blackout (1987). His film Company Funeral (1989) was very critically acclaimed, nominated for several Japanese Academy Awards and got him a Blue Ribbon Award for Best Director. Masuda's final feature film was Heavenly Sin (1992) which starred Omar Sharif, though Masuda has since remained somewhat active in televison.
YOSHIMITSU BANNO (坂野義光)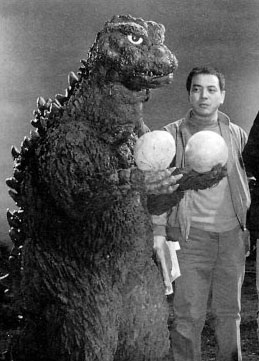 3.30.1931-
One of Japanese cinema's most unique iconoclasts, Yoshimitsu Banno is known for directing merely one film: 1971's Godzilla vs. Hedorah. He joined Toho in the mid 50s as an assistant director and served under several esteemed filmmakers, most notably Akira Kurosawa on Throne of Blood (1957), The Lower Depths (1957), The Hidden Fortress(1958) and The Bad Sleep Well (1960). He directed the underwater photography unit in 1967's Young Guy in the South Pacific,part of the popular film series starring Yuzo Kayama. In 1970 he directed the Expo 70 attraction Birth of the Japanese Islands which was popular and lead to him being put in charge of the next Godzilla entry. The series needed newer, younger blood with Eiji Tsuburaya having recently passed away and Ishiro Honda having switched to directing for television for the time being.
The result would be Godzilla vs. Hedorah, a surrealistic and nearly avant garde entry and the first Godzilla film since the 1954 original to center around a serious social issue. The first film was about the horrors of war and nuclear weapons, Godzilla vs. Hedorah, with a strong influence from Silent Spring author Rachel Carson, switched the series' focus to pollution and the destruction of the environment. In a rarity for a tokusatsu (a film focusing on special effects) production, Banno directed and co-directed both the drama and special effects units and was allowed a lot of artistic freedom as producer Tomoyuki Tanaka was hospitalized. When Tanaka saw the finished product, however, he was less than enthusiastic.
An undaunted Banno, a big fan of Jacopetti and Prosperi's documentary Africa Addio (1966), tried to pitch a sequel to Hedorah set in Africa but the project did not get off the ground due to Tanaka's displeasure with the former film. After supervising a little seen humantarian documentary called Cruel Famine Continent in 1972, Banno would script and be a large influence behind the wild apocalypse epic Prophecies of Nostradamus (1974). Like Hedorah, the film would focus on largely environmental issues but unconstrained by the kiddie market like with the former film, Banno would be able to take the story to darker heights and depict environmental and global catastrophe with relish. While Banno did not direct the film itself, he was in charge of film's second unit and a good portion of the New Guinea sequence was his work. Around that time, Banno would also do a lot of supervision work on oceonography documentaries for Japanese television.
After pitching several more Godzilla projects throughout the 70s, all of which Tanaka found too radical to produce, Banno found that his iconoclastic nature was not well suited to the very commercial Japanese film industry and since then has largely abandoning filmmaking. He acted as production supervisor on the anime films The Wizard of Oz and Techno Police (both 1982) and promoted his own IMAX-like 70mm process called JAPAX.
In the 2000s, he attempted to get a new project off the ground: Godzilla 3-D to the Max.It was to have been a highly ambitious US/Japanese co-production, a 40 minute short filmed in 70mm IMAX 3-D with Godzilla battling a Hedorah-like monster called Deathla in the Amazon. Toho allowed Banno permission to use Godzilla and the film came very close to being produced but the project ended up more or less becoming the 2014 Godzilla, directed by Gareth Edwards and produced by Legendary Pictures and Warner Brothers. Banno retained his producer credit on the project. He has been trying to get a similar project off the ground since, this time involving Gamera instead of Godzilla.
TERUYOSHI NAKANO (中野昭慶)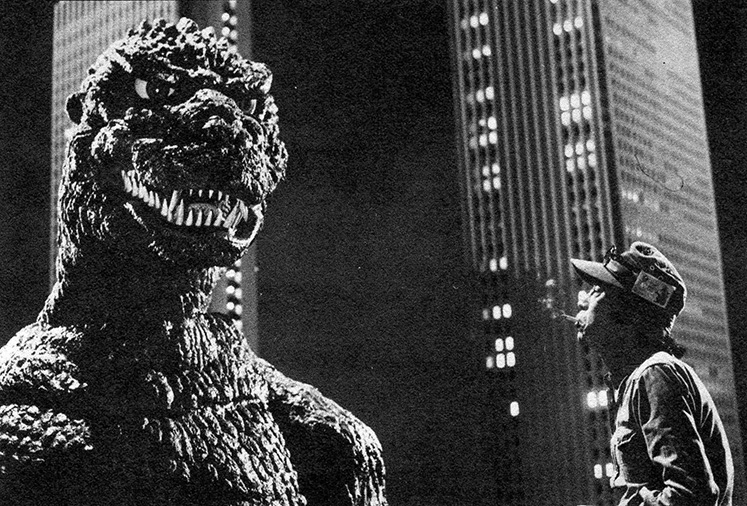 10.1.1935-
Teruyoshi Nakano was Eiji Tsuburaya's successor as head of Toho's special effects division. Though often derided for his use of stock footage and as being far less talented and inventive than his mentor, this was an unfair label as Nakano was often forced to work with severely limited budgets as the Japanese film industry and economy suffered a recession of sorts in the 70s and even Tsuburaya himself was not above the use of stock footage. With pyrotechnic work a particular trademark and speciality of his, given the proper budget such as in his masterwork Submersion of Japan (1973), Nakano was capable of delivering FX sequences every bit as impressive of those of his predecessor.
Born in Japanese occupied Manchuria, his mother returned to Japan with him in after the end of World War II, his father held captive as a prisoner of war in China. He became engrossed by cinema as a child growing up in post war Japan and after graduating from Japan University he joined Toho as an assistant director. After working on the SFX heavy films The Three Treasures and Submarine I-57: Will Not Surrender in 1959, he became particularly interested in the special effects end of the movie and joined Eiji Tsuburaya's special effects unit. Tsuburaya took an interest in the young assistant and began to act as mentor to him, promoting him to first assistant director and grooming him as his successor of sorts starting in Mothra vs. Godzilla (1964). He would work on nearly all of Tsuburaya's SFX productions in the years to follow. His big break came in 1969 where, under Tsuburaya's supervision, he became full fledged SFX director on the Crazy Cats comedy Crazy Big Explosion, an ironic tile considering Nakano's later SFX sequences would become especially known for their extensive pyrotechnic work. He also largely ran the SFX unit with director Ishiro Honda for All Monsters Attack (1969) as Tsuburaya spent most of that film's production in the hospital.
Eiji Tsuburaya died in early 1970 and initially Tsuburaya's other protegee, Sadamasa Arikawa, was promoted to the FX department's head and was director of the FX unit on Space Amoeba (1970), the first tokusatsu production made after Tsuburaya's death. But Arikawa however would soon leave Toho over creative disagreements, leaving Nakano to take his place. Nakano would direct the SFX sequences in all five of the 70s Godzilla films, his work on Godzilla vs. Gigan (1972) and Godzilla vs. Megalon (1973) being especially criticized because of their heavy use of stock footage, something Nakano was forced to resort to due to the comparitvely low budgets of the two projects. His work on Submersion of Japan (1973), Prophecies of Nostradamus and ESPY (1974) was considered far more impressive with scenes of explosive destruction and the films were all hits. After the Godzilla series was put on hiatus with the box office failure of Terror of Mechagodzilla (1975), Nakano continued to work as SFX director with such films as Conflagration (1975), The War in Space (1977), Deathquake (1980) and Imperial Navy (1981). The latter was a World War II epic featuring some of Nakano's best miniature work with a fiery sequence featuring the iconic Japanese warship Yamato's destruction off Okinawa.
Nakano was put in charge of the SFX unit for Godzilla's triumphant return to the silver screen, The Return of Godzilla (1984) and delivered very impressive work on that project, including some of the most complex miniature work in tokusatsu production to date building a robotic "cybot" double of Godzilla for certain shots. His final film was Kon Ichikawa's big budget Princess From the Moon in 1987, an adaptation of the Princess Kaguya legend which featured an impressive alien spaceship model and a dragon played by a prop Nakano had built for Toho and Hammer's aborted Nessie project ten years prior. Afterwards, Nakano's contract was not renewed at Toho and Nakano's colleague, Koichi Kawakita, became the new head of the FX department.
Nakano would become involved in amusement park attractions for a time before retiring.
TOMOYUKI TANAKA (田中友幸)
4.26.1910-4.2.1997
One of Japan's most influential film producers with over 200 films under his belt and the primary creator and architect of Toho's iconic Godzilla series, Tomoyuki Tanaka was born in Osaka in 1910. After graduating Kansai University having majored in economics, he joined Toho Studios and in 1945 became a producer, the first film produced by him being Three Women of the North. Though he left the studio briefly in 1947 during the tumultous period of labor strikes that ended with the creation of rival studio Shintoho, he returned to Toho soon afterwards and began to hone a solid reputation as a producer of hit movies.
In 1954 he was producing a film to be called Behind the Gloryto be filmed in Indonesia, however, due to problems securing visas for the Japanese cast and crew with the Indonesian government, the project had to be scrapped. On the plane ride home to Japan, Tanaka would look down at the imposing sea from high in the sky and wonder if a monster could dwell beneath those waves. It was here that Tanaka would decide to produce Toho's first monster movie and that history was made. This film would become the first Godzilla movie and Tanaka assembled a team including reliable journeyman director Ishiro Honda and talented special effects ace Eiji Tsuburaya. Honda, a veteran of the Sino-Japanese war, gave the film an anti-war angle and made the horror of nuclear warfare a significant theme, something still fresh in the minds of the post-war Japanese thanks to the Hiroshima and Nagasaki bombings. In the end, Godzilla was a huge hit. It would also become one of the first Japanese films to be successfully exported to the West and make lots of money internationally, especially with its 1956 American release as Godzilla, King of the Monsters.
Tanaka's reputation as a hit maker was secured and he was ordered to make another Godzilla movie. In the decades that followed, Tanaka would produce dozens of films in numerous genres but particularly specialized in tokusatsu productions and war movies. He also produced a handful of internationally famed director Akira Kurosawa's opuses. He married actress Chieko Nakakita.
His final film as producer was 1995's Godzilla vs. Destoroyah, though he served as production superviser on the first two Rebirth of Mothra films before his death in 1997.
ISAO TOMITA (冨田勲)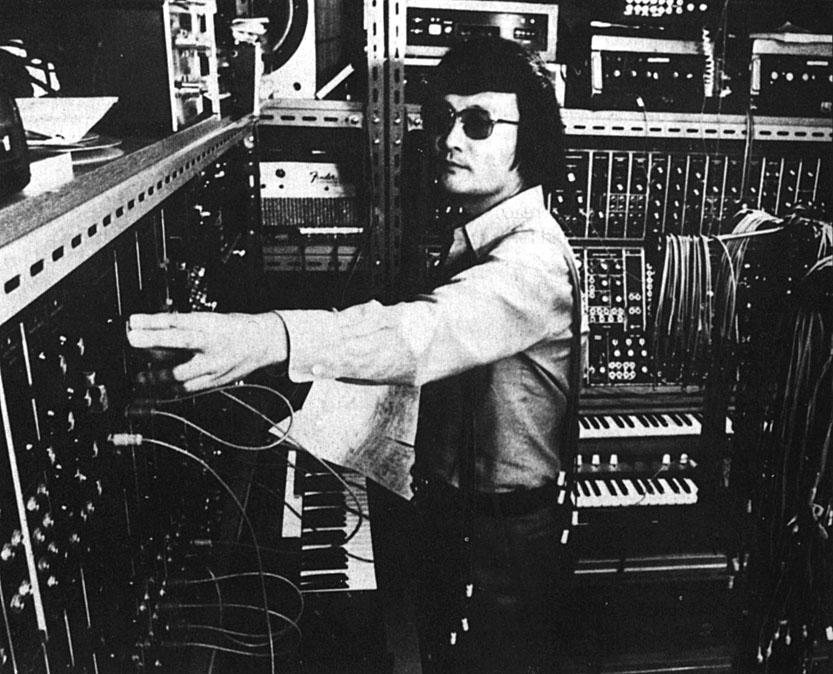 4.22.1932-5.5.2016
One of the Japan's foremost pioneers of electronic synthesizer music and the first Japanese musician to be nomimated for a Grammy award, Tomita's output includes numerous popular albums and decades of beloved film work. Isao Tomita was born in 1932 and spent five years in Japanese occupied China as a young child before his family returned to Japan. He developed a keen interested in music as a child, building his own bamboo flute. He studied orchestration and composition while majoring in art history at Keio University in Tokyo before graduating in 1955. He composed the theme music for the Japanese gymnastics team at the 1956 Summer Olympics in Australia.
By the 60s he began to build an impressive career as a composer for television and movies, including work on several early anime such as composing the theme for Osamu Tezuka's beloved TV series Jungle Emperor (better known in the US as Kimba, the White Lion) in 1965. He also composed the theme to the Tsuburaya tokusatsu show Mighty Jack (1968) and scored Kinji Fukasaku's Wolves, Pigs and Men (1964) and Black Lizard (1968). By the late 60s, heavily influenced by Wendy (then Walter) Carlos and Robert Moog. he began to develop an interest in more electronic music and began to produce his own standalone music and his albums Switched on Rock (as Electric Samurai) and Snowflakes are Dancing were released in 1972 and 1974, respectively. His 1976 album The Planets began his preoccupation with the theme of "space music".
During the 70s, Tomita also kept busy with film projects, composing two of the Zatoichi films in the early 70s, Hanzo the Razor: The Snare (1973), Prophecies of Nostradamus (1974) and director Masahiro Shinoda's Demon Pond (1979). Ridley Scott and Dan O'Banion wanted him to score their iconic Alien in 1979 after Scott's editor Terry Rawlings introduced him to The Planets, but 20th Century Fox insisted on the more Hollywood mainstream Jerry Goldsmith.
Until his death of cardiac arrest in May of 2016, Tomita continued to produce a wealth of music for his stand alone albums and for television, anime and live action films as well as performing and touring live across the globe fairly often. Some of his notable film work from later in his career includes A Class to Remember (1993) directed by Yoji Yamada and its 1996 sequel, along with The Twilight Samurai (2002) and The Hidden Blade (2004), both films also directed by Yamada. His music has been used on the soundtracks of such American films as Steven Soderbergh's Hollywood blockbuster Ocean's Thirteen (2007) and the Safdie Brothers' 2014 indie drama Heaven Knows What.
TETSURO TANBA (丹波哲郎)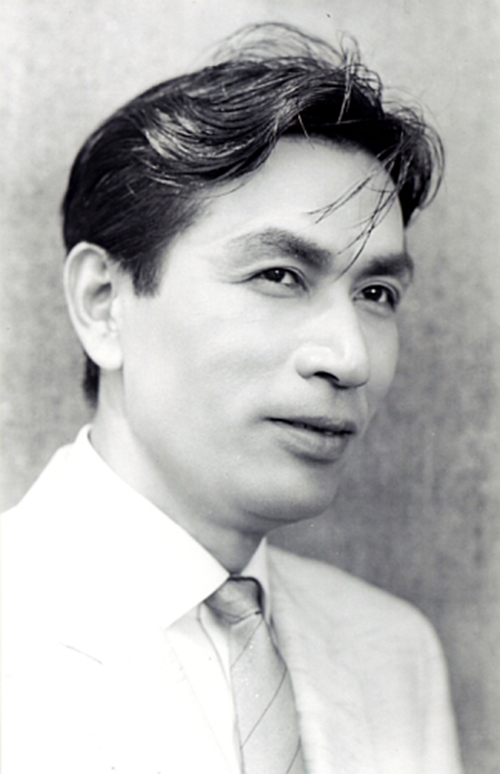 7.17.1922-9.24.2006
One of Japan's most distinctive and prolific actors, sometimes called the "Japanese Christopher Lee". He was best known internationally for his role as Tiger Tanaka in the Japan set James Bond entry You Only Live Twice (1967) and in Japan for his roles in the popular television dramas Key Hunter and G-Men '75. Tanba was the son of the Meiji Emperor's own physician and found work after the war as an interpreter for occupying American G.I.s, he was said to have made up for his meager English skills by taking the Americans to the best brothels in the city.
He joined Shintoho in 1951 and began his acting career.
Having allegedly never turned a role down, he's appeared in a wide variety of films for numerous esteemed directors across many genres in films for Toho, Toei and Shochiku from sleazy exploitation to high brow art films. Some of his most notable roles include in Masaki Kobayashi's acclaimed Harakiri (1962) and Kwaidan (1964), playing military officials in war films such as Kihachi Okamoto's Battle of Okinawa (1971), Seiji Maruyama's Zero Pilot (1976) and Shue Matsubayashi's Imperial Navy (1981), authority figures in disaster epics like Submersion of Japan (1973) and Prophecies of Nostradamus (1974) and both cops and gangsters in various crime dramas. He was a favorite of director Kinji Fukasaku, who worked with him early on in his career in Greed in Broad Daylight (1961), cast him in his anti-war drama Under the Flag of the Rising Sun (1972) and some of his yakuza films like his third entry in Battles Without Honor and Humanity (1973-74). He also often worked with Toshio Masuda and starred in films by Masahiro Shinoda, Hiroshi Inagaki, Hideo Gosha, Teruo Ishii and even famed Japanese comedy maker Juzo Itami. In his later years he appared in several films by Takashi Miike including Happiness of the Katakuris (2001) and Gozu (2003).
He was also known for becoming figurehead of a religious movement/cult of sorts, Dai Reikai, the Great Spirit World, a new age idealogy focused on the joys of the afterlife. In addition to writing numerous books on the subject, Tanba produced and starred in three films on the subject, the most infamous being the Ed Woodsian What Happens After Death (1989).
In addition to his extensive and varied roles in film and television in Japan, he appeared in a handful films internationally including the French/US/Japanese co-production A Bridge to the Sun (1962), the British film The 7th Dawn (1964), the aforementioned role in You Only Live Twice for Hollywood, Five Man Army (1969) in Italy, Rankin/Bass' The Bushido Blade (1981) and the Shaw Brothers production The Water Margin (1972) and kung fu gorefest The Story of Ricky (1991), the latter two in Hong Kong. He also did a bit of anime voice work in Twilight of the Cockroaches (1989) and Studio Ghibli's The Cat Returns (2002). His final role, before his death by pneumonia in September of 2006, was in Shinji Higuchi's Sinking of Japan that same year. His son Yoshitaka Tanba followed in his father's footsteps and is also an actor.
TOSHIO KUROSAWA (黒沢年雄)
2.4.1944-
Born in 1944 in Kanagawa, Japan and no relation to Akira Kurosawa, Toshio Kurosawa is an actor known mainly for his supporting and leading roles in 70s Toho films. He began his career as an actor in 1965 with Kihachi Okamoto's Samurai Assassin and continued playing supporting roles until he began to get leading roles in the 70s, most notably in Lady Snowblood (1973) and Evil of Dracula and Prophecies of Nostradamus in 1974. He also appeared in the Shaw Brothers production The Water Margin in Hong Kong in 1972 opposite friend and frequent co-star Tetsuro Tanba. After the 1970s, Kurosawa mostly acted for television with the occasional film project and still is somewhat active today.
KAORU YUMI (由美かおる)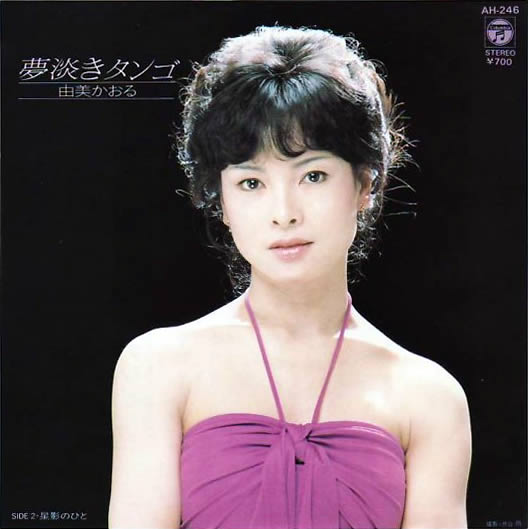 11.12.1950-
A lovely 70s engenue, dancer and now fitness guru, Kaoru Yumi was born in Kyoto in 1950, her birth name being Yumiko Nishitsuji. A ballet student since age 12, Yumi often encorporated elements of dance into her performances. She began acting at age 16, her first film being the Nikkatsu production Extinguish the Night Rose before becoming a leading lady and idol for film and television. Not afraid to show off her beautiful figure, she often modeled naked and appeared in the controversial drama Shinano River in 1973. At the same time, she also kept up a singing career and recorded albums.
She had her most international stardom appearing in the tokusatsu productions Prophecies of Nostradamus and ESPY in 1974. After appearing in Kon Ichikawa's The Firebird in 1978, she largely switched to acting on televison including playing a memorable recurring role in the beloved and still running Japanese period TV drama Mito Komon from 1986 on. In addition to her acting and modeling, she is known for her advocacy for healthy diet and fitness, having been a member of the Japanese government's Ministry of Health and Welfare. Ala a Japanese Jane Fonda, she is today known for her exercise videos in particular.
SO YAMAMURA (山村聰)
2.24.1910-5.26.2000
A prolific, consumate Japanese actor with many decades of work in the Japanese film and television industry and possibly the only actor to have appeared opposite Toshiro Mifune and John Wayne, So Yamamura was born in Nara Prefecture in early 1910. After the war, he began playing mainly character roles in films by such esteemed directors as Kenji Mizoguchi, Yasujiro Ozu and Mikio Naruse including in Ozu's beloved Tokyo Story (1953) and Early Spring (1956). He directed four films in the 1950s along with his acting career. Later on in the 60s and 70s he was known for his roles in samurai pictures and TV shows along with, especially, military leaders in World War II films such as his famous role as Admiral Yamamoto in 20th Century Fox's US/Japanese co-production Tora! Tora! Tora! (1970). He also was known for playing government leaders in contemporary fare. He played the Prime Minister of Japan more often than any other actor in Japanese film history in such productions as The Last War (1961), Prophecies of Nostradamus (1974), Godzilla vs. King Ghidorah (1991) and real life (in the time of the film's setting ex-) World War II era Prime Minister Mitsumasa Yonai in Japan's Longest Day (1967).
He appeared in two other high profile Hollywood films, playing opposite John Wayne in John Huston's The Barbarian and the Geisha (1958) and as a Japanese CEO opposite Michael Keaton in the Ron Howard comedy Gung Ho (1986). He was largely active until his death in 2000.
MIZUHO SUZUKI (鈴木瑞穂)
10.23.1927-
Balding Japanese character actor mostly known onscreen for playing government officials in such disaster films as Submersion of Japan (1973), Mizuho Suzuki was born in Manchuria in 1927. He returned to Japan after the war as a young man and attended Kyoto University before dropping out and becoming an actor in the 1950s, playing a large swath of roles including government bureaucrats, samurai, cops and yakuza in a wide variety of film and television productions.
Still alive today, he is also known for his voice work for anime and dubbing American films, including in Katsuhiro Otomo's landmark Akira (1988) and dubbing Darth Vader in the Japanese television dub of the Star Wars trilogy.
TAKASHI SHIMURA (志村喬)
3.12.1905-2.11.1982
Most famous for playing the iconic role of Kanbei in Akira Kurosawa's renowned Seven Samurai (1954) and one of the most esteemed and beloved actors in Nihon film history, having appeared in 443 pictures, Takashi Shimura was born Shoji Shimazaki in March 1905. Fittingly, his family were the descendents of samurai. In university, he became interested in acting and formed an amateur theater group called the Shichigatsu-za. The group had to cease its operations due to financial burdens and he joined more theater troupes, acted a bit for the radio and became a film actor shortly thereafter, signing to the studio Kinema Shinko in 1933. His major breakout role was in Osaka Elegy (1936), directed by Kenji Mizoguchi. During the war, he was arrested and detained by the Imperial Higher Police (or Tokko) for his involvement with left wing theater groups but released shortly after. At the end of the Pacific War, his older brother, drafted into the Imperial Army, was killed in action.
In 1943 he played the jujutsu teacher in the film Sanshiro Sugata, the debut work of a young director named Akira Kurosawa. Afterwards, Shimura became especially known for his collaborations with Kurosawa, acting in 21 of Kurosawa's total 30 films, most notably in Rashomon (1950), Ikiru (1952) and of course Seven Samurai (1954). Kurosawa's close friend and colleague Ishiro Honda was also fond of working with him, often casting him as scientists and government officials such as in Godzilla (1954), The Mysterians (1957) and Ghidorah, the Three Headed Monster (1964). He was active in numerous supporting roles largely until his death in 1982, his final role being in Kurosawa's Kagemusha (1980).
HIROSHI KOIZUMI (小泉博)
8.12.1926-5.31.2015
A Japanese actor beloved largely for his roles in tokusatsu productions, best known for his similar roles in Mothra (1961), Mothra vs. Godzilla and Ghidorah, the Three Headed Monster (both 1964). Born in Kamakura, his older brother was the famed artist Junsaku Koizumi (1924-2012). Graduating from Keio University having majored in economics, he became an announcer in 1949 for NHK, the TV studio and was accepted into Toho's New Face program in 1951. His first appearance onscreen was in Shiro Toyoda's With Eriko later that year. He first worked with Ishiro Honda whose films he would be best known for appearing in 1952's The Man Who Came to Port. He played numerous roles in drama films including in Mikio Naruse's Late Chrysanthemums (1954). His first kaiju film role was the lead in Godzilla Raids Again (1955).
After appearing in Mothra (1961), he began to focus on playing supporting roles, often playing scientists in a variety of tokusatsu films and TV shows. His superb role as the frustrated skipper Sakuda in Honda's Matango (1963) was largely against type. He continued to play these sorts of roles throughout the 60s and 70s until he became less active as an actor. He played another such role in The Return of Godzilla (1984) and in 2003's Godzilla: Tokyo SOS he reprised his role as Professor Chujo from the original Mothra. After playing one last role in the TV miniseries A Little Princess in 2009, he died of pneumonia in late May, 2015.
AKIHIKO HIRATA (平田昭彦)
12.16.1927-7.25.1984
Another beloved and iconic Toho character actor strongly associated with the tokusatsu genre and director Ishiro Honda, Hirata was born Akihiro Onoda in late 1927 to a wealthy family in Japanese occupied Korea. After attending a military academy run by the Japanese Imperial Army, he entered the prestigious Tokyo University after the war ended, majoring in interior design. He shocked his family by deciding to be in the film industry, starting as an assistant director at Toho under his brother Yoshiki Onoda before entering Toho's New Face program to become an actor. His first role was in 1953's The Last Embrace directed by Masahiro Makino and starring Shirley Yamaguchi.
He first worked with director Honda in Honda's 1954 war drama Farewell Rabaul, leading Honda to seek him out for the role of Dr. Daisuke Serizawa in 1954's Godzilla, an iconic role Hirata would come to be strongly associated with. Hirata would play numerous roles in numerous film genres for Honda, Jun Fukuda, Shue Matsubayashi, Hiroshi Inagaki, Kihachi Okamoto and even Akira Kurosawa, but he was best known for his kaiju and tokusatsu roles throughout the 50s, 60s and 70s. He has the unique distinction of having appeared in the debut films for the iconic monsters Godzilla, Rodan, Mothra, King Ghidorah, Minya and Mechagodzilla and his tokusatsu roles also stretched onto television as he played recurring roles in such shows as Ultra Q, Ultraman, Rainbowman and Star Wolf. His final role in the Godzilla series was the tragic and tormented Dr. Mafune in Terror of Mechagodzilla (1975) and he was very active throughout the rest of his life, his final role being in Bye Bye Jupiter in 1984. He was set to play the role of Dr. Hayashida in The Return of Godzilla (also 1984), but he died after a long struggle with lung cancer, a tragic manner befitting his most famous character, before shooting began and Yosuke Natsuki was cast instead. He was happily married to actress Yoshiko Kuga, his beloved wife from 1960 until his untimely death.
KAZUO KATO (加藤和夫)
1.1.1928-
A Japanese character actor, likely his most notable role being as the psychiatrist Momotake in the horror/sci-fi thriller Goke, Body Snatcher From Hell (1968), Kazuo Kato was a drop out of Meiji University. In addition to playing supporting roles in several Akira Kurosawa movies starting with Record of a Living Being (1955) and including High and Low (1963), Dodes'kaden (1970) and Ran (1985), he often played various government and corporate bureaucrats. He also did some anime voice acting, most notably in Space Battleship Yamato and did Japanese dubbing for Western films. He was active until 1997 and has supposedly all but disappeared since.
OSMAN YUSUF (オスマン・ユセフ)
5.23.1920-8.29.1982
One of the more recognizeable gaijin actors in Japanese films and probably best known for playing Jerry Ito's henchman in Mothra (1961) and a mafia goon in The Street Fighter (1974) with Sonny Chiba, Osman Yusuf was a Turkish national whose parents emigrated to Japan during the Taisho era. He started off playing American villains in films produced by the Imperial government. After Japan's defeat, he continued playing bit parts in Japanese films, especially for Toho. He eventually ran an agency that specialized in obtaining Western actors for Japanese productions. He also was, for lack of a better word, a glorified pimp who ran another, different kind of agency that specialized in obtaining Western women for wealthy Japanese businessmen. After playing one final role as a military tribunal member in Toshio Masuda's The Imperial Japanese Empire in 1982, he died later that year. His younger brother, Omar Yusuf, was a Japan-based professional wrestler and, like his older brother, would play bit parts as Western heavyweights in Japanese films.